Date

Time

Arena/Place

Saturday 25 aug 2018
12:30 PM
Hemavan
Hotel
Distance: 282 meters
Hemavan Fjällstation, former SMU Fjällgård, is a drug free alternative for individual guests, families and groups. The facility offers a relaxed environment and several rooms were you can spend time together.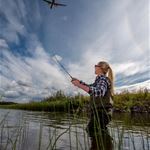 Hotel
Distance: 769 meters
Hemavan Fjällcenter is located 250 m from Hemavan airport. The airport has a direct flight to Stockholm Arlanda. Hotel rooms with shower, toilet and TV. Single beds, also in double rooms.
Hotel
Distance: 764 meters
If you want to stay comfortably and next door to the slopes and lifts, Hemavan's Högfjällshotell is the perfect choice for you. The hotel i open during winterseason.